By- Isabel Scarbrough
The start of fourth quarter is in two weeks and that will be here in a flash. When the fourth quarter hits the rest of the school year goes by pretty quick. Being the finial stretch of this school year and with that comes sadness and happiness. Lets focus on the happy and that is summer is right around the corner. I'm sure you have felt the recent weather, getting up into the 60s makes me exited for summer. With the school year we have all had, we deserve a good summer and I come with ideas for all. Now as a senior I know most seniors have a hectic summer with college in their near future. While we all wait for the next journey we will take we can take some time on the summer. Colorado summer might now seem appealing but there are countless things to do.
Colorado is beautiful just like the weather during the summer, if outdoor activities interest you then I would stick around. Take a trip to our very own waterfall in Bridal Veil falls, now there are actually a lot of them in the state but this is one of the best. If driving a distance doesn't strike as fun take a trip to garden of the gods. A nice picnic or some new Instagram pictures all within 20 minutes and a nice time to be outside. As before I've talked about the beauties of Colorado and they all fall under the summer actives you could do.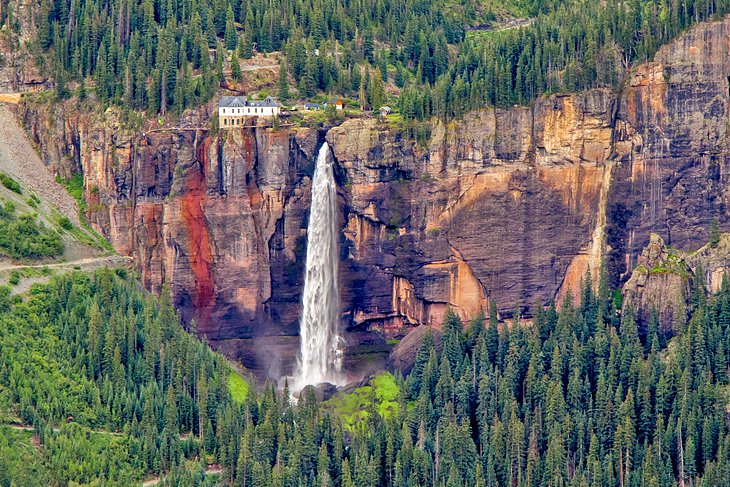 Just because summer has nice weather does not mean you have to spend every second outside or having a crazy adventure. Nothing is better than a nice AC room and some Netflix on the screen. If you still want the sun but not a day of running around the pool is a great place to be. From an apartment to hotel there are many pools to be found within a walking distance and the atmosphere at pools are usually pretty fun. Or even something simple as laying a towel in the grass and drawing or cloud watching with a friend. Summer is a time of endless possibilities and smiles for many. When the weather starts to warm up many people become happier. I hope the knowledge summer is close helps push you through the last stretch of school. It will be here before we know it.